Arrested for Possession of Heroin in East Providence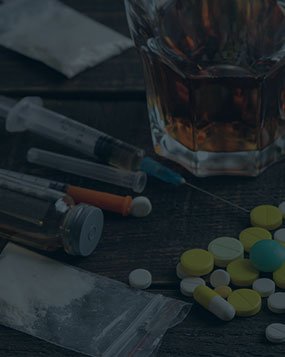 Criminal Charges:
Man Arrested by East Providence Police and charged in Rhode Island District Court (6th Division), Providence County for Domestic Simple Assault and/or Battery and Domestic Vandalism.
Case Overview:
East Providence Police made a traffic stop of a vehicle with a broken rear brake light.  During the stop, they discovered the male operator to be very nervous and avoiding eye contact.  Officers asked the man to step out of the vehicle.  Officers then noticed a bulge in his pants.  They subsequently searched him and found five bricks of heroin.  Police made a deal with the motorist.  If he agreed to cooperate with them by turning them onto his drug supplier or others in the drug business, he would not be arrested or charged.  The frightened man agreed with police, solely to avoid being arrested.  He then returned home to Fall River, Massachusetts, changed his phone number, and never contacted police again or returned to Rhode Island.  Once police learned of the man's disappearance and unwillingness to cooperate, they filed a felony charge against him for Possession of Heroin.  A warrant issued for the man's arrest was entered into the system.  Several years later, the man learned of the warrant and retained Rhode Island Drug Possession Lawyer, John L. Calcagni III, to defend him in this matter.   
Case Result:
Dismissed. Attorney Calcagni first contacted the East Providence Police to coordinate the man's voluntary surrender to the Court.  They then appeared in Rhode Island District Court for arraignment where the warrant was vacated.  Attorney Calcagni entered the man's not guilty plea to the charged offense and secured his release on personal recognizance bail.  Over the next several months, Attorney Calcagni successfully persuaded to Rhode Island Attorney General's Office to dismiss the matter and not pursue felony prosecution in Superior Court. 
Rhode Island District Court (2nd Division) Newport County, Newport, RI
Garrahy Judicial Complex
1 Dorrance Plaza
Providence, Rhode Island 02903-2719
Phone: 401-458-3480
Cities and Towns Prosecuted: Barrington, Bristol, Burrillville, Central Falls, Cumberland, East Providence, Pawtucket, Providence, Warren, and Woonsocket.