Arrested for Possession of Fentanyl in Woonsocket RI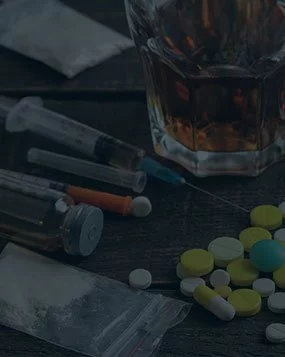 Criminal Charges:
Man arrested in Woonsocket, Rhode Island and charged in the Rhode Island Superior Court (Providence County) for:
Possession with the Intent to Deliver Fentanyl, in violation of R.I.G.L. § 21-28-4.01(a)(4)(i)
Possession with the Intent to Deliver Acetyl Fentanyl, in violation of R.I.G.L. § 21-28-4.01(a)(4)(i)
Case Overview:
Woonsocket Police responded to a call for a suspicious male parked in front of a residential building. Police immediately recognized the residence from a call that occurred earlier that day for a suspected narcotics transaction. Upon arrival, police approached the vehicle and saw an unidentified male inside with a bag of suspected marijuana in his hand. Police removed him from the car and patted him down for weapons, which yielded negative results. However, they discovered 33 bags totaling 33.49 grams of Acetyl Fentanyl and 23.21 grams of Fentanyl. Police also seized 20.9 grams of marijuana and $2,056 in U.S. Currency from inside the vehicle. The man was arrested and charged with Possession with Intent to Deliver Fentanyl and Acetyl Fentanyl. The new charges also prompted the filing of probation violations in the man's two previously adjudicated matters in Superior Court, both for drug trafficking charges for which the man was serving two 5-year suspended sentenced, making this his third felony drug case within one year. The man retained Rhode Island Criminal Defense Lawyer, John L. Calcagni III, and his team to defend these matters. Unfortunately, because of the man's probation violations, he was ordered held without bail during the pendency of his case. Attorney Calcagni worked to quickly submit a mitigation packet to prosecutors citing his client's history of drug addiction and abuse, young age, stable home environment, and employment history. After many months of pretrial negotiations, he successfully persuaded prosecutors to resolve his new charges and two probation violations. In exchange for the man's plea of Nolo Contendere to the new drug charges, he received 5 years at the ACI, with one year to serve and the balance of four years to be suspended with probation. This sentence was also imposed to run concurrently with this two other suspended sentenced.
Case Result:
5 Years ACI, 1 to Serve and the Balance Suspended with Probation.