Arrested for Money Laundering Federal Charges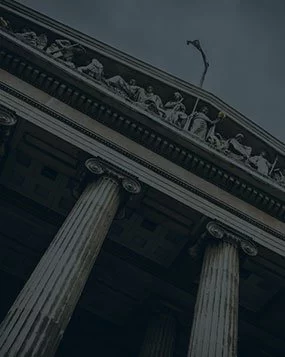 Criminal Charges:
Men arrested and charged in the United States District Court for the District of Rhode Island in Providence RI for money laundering in violation of 18 USC § 1951.
Case Overview:
Federal law enforcement agencies and the United States Attorney's Offices in the Districts of Massachusetts and Rhode Island investigated a wide scale drug trafficking organization (DTO) that operated on the west coast to distribute large quantities of marijuana on the east coast.  Customers of the organization would make payment for their purchase by making multiple deposits, in denominations of less than $10,000 in multiple feeder accounts with various commercial banks.  This not only enabled customers to pay the DTO for their drug purchases, but also enabled the money to be laundered through the banking system.  One such customer was a Rhode Island man who came to the attention of authorities while serving out his term of federal supervised release, participating in the District of Rhode Island's Hope Court Program.  Investigation detailed the Rhode Island man was a large customer of the DTO who purchased hundreds of pounds of marijuana at a time, and then recruited family members and friends to aid him with making deposits to pay for his purchases.  The total deposits attributable to the DTO exceeded $6 million.  Authorities attributed approximately $315,640 to the Rhode Island man, though the investigation indicated he was indebted to the DTO for approximately $700,000 for more than 200 pounds of marijuana purchased, but not paid for prior to his arrest.  The man retained Federal Criminal Defense Lawyer, John L. Calcagni III, to defend him in this matter, after he pled guilty on the advice of another lawyer.  Inheriting the case with the man's guilty plea and without a viable motion to withdraw and vacate the plea, Attorney Calcagni turned his attention to sentencing preparations.  Based on his plea to a single count of money laundering (he was not charged for any of his marijuana trafficking activities), he faced a maximum potential punishment of 20 years in prison.  With a criminal history category IV and adjusted offense level of 31 under the U.S. Sentencing Guidelines, the man faced an advisory sentence of 151-188 months of incarceration.  The government advocated strongly for a guidelines-based sentence.  Attorney Calcagni opposed the government's request both verbally and in writing and developed a sentencing theme and strategy that resulted in an imposed prison term of 48 months.
Case Result:
48 months of incarceration, followed by 3 years of supervised release and $20,000 fine.
If you have been arrested and charged with money laundering and need an experienced Federal Criminal Attorney contact John L. Calcagni, III today for a free consultation at (401) 351-5100