Arrested For Marijuana Trafficking in Rhode Island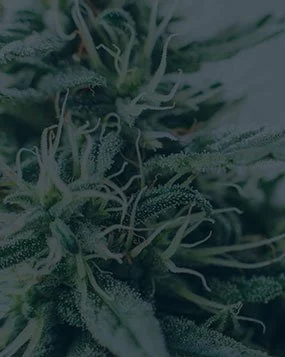 Criminal Charges:
Man Arrested by Rhode Island State Police in in Rhode Island District Court (3rd Division) and Rhode Island Superior Court, Kent County, Warwick, RI Possession with Intent to Deliver Marijuana and Intent to Possess 1 -5 kgs of a Mixture or Substance Containing Marijuana.
Case Overview:
A man was charged with marijuana trafficking charges following a motor vehicle stop by Rhode Island State Police where a search of the vehicle yielded the discovery of approximately 50 pounds of marijuana.  The man retained Rhode Island Criminal Defense Lawyer, John L. Calcagni III, to defend him in this matter. Rhode Island Drug Defense Attorney Calcagni's first priority was to secure his client's release on bail. 
After the arrest and initial court appearance (before Criminal Drug Attorney Calcagni had been hired), the Court ordered the man remain held without bail pending the outcome of an evidentiary bail hearing. Once before the District Court for a bail hearing, Defense Attorney Calcagni filed a bail package and successfully persuaded the Court to release the man on $100,000 surety bail with conditions that he surrender his Chinese passport and sign both a 4th Amendment Waiver and Waiver of Extradition.  Once this felony case transferred from District to Superior Court, Attorney Calcagni filed a Motion to Suppress the Marijuana found in the man's vehicle in an attempt to get the case dismissed.  The motion was strong for the defense and if granted, would have resulted in both suppression of the drugs and dismissal of the case. 
On the morning of suppression hearing, understanding the strength of the defense motion and also the possibility that the judge could rule for either side, the prosecutor extended an immigration friendly offer to the man to resolve his case.  In exchange for the man's plea of Nolo Contendere to a reduced and amended charge of Frequenting a Common Nuisance, the prosecution recommended a sentence of two (2) years of probation and a fine.  Because the man was a Chinese Citizen with lawful resident status in the United States, his greatest concern with this case was deportation and/or losing his ability to become a U.S. Citizen.
Case Result:
Two (2) years of probation and a fine. The offer negotiated with the prosecution maximized the man's chances that this would not occur.  He accepted the offer and all other charges were dismissed.
Rhode Island Superior Court, Kent County, Warwick, RI
Noel Judicial Complex
222 Quaker Lane
Warwick, RI 02886
Phone: 401-822-6900