Arrested for Drug Possession in East Greenwich, Rhode Island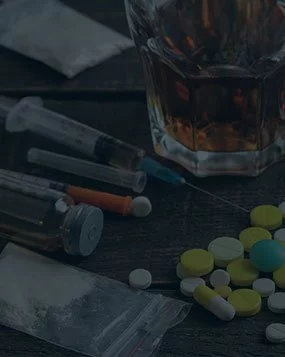 Criminal Charges:
Two Arrested by Rhode Island State Police in East Greenwich Rhode Island and charged in the Rhode Island District Court (3rd Division) for:
Case Overview:
Rhode Island State Police conducted a motor vehicle stop of a Massachusetts vehicle on Route 95 for speeding. Upon approaching the vehicle, the troopers identified two passengers. While speaking with them, a trooper detected the odor of marijuana and observed a small clear plastic baggie containing a greenish-grown leafy substance near the center console of the passenger compartment. Based solely on these observations, troopers removed the occupants and searched inside the vehicle. They discovered a vacuum sealed brick shaped object containing a large amount of white powdery substance under the passenger seat. The substance tested and was positive for the presence of cocaine and weighed approximately 1 kilogram.
Based on this discovery, police arrested the occupants and charged them in Rhode Island District Court (3rd Division) with Possession and Possession with Intent to Deliver Cocaine. At their initial appearances, both occupants were ordered held without bail. The operator retained Rhode Island Criminal Defense Lawyer, John L. Calcagni III, and his team to defend this matter, whereas the passenger retained Rhode Island Criminal Defense Lawyer, John E. MacDonald. These lawyers have a known reputation and track record for working together and obtaining optimal results for their clients.
Case Result:
Bail Granted. Attorney Calcagni prepared for his client's bail hearing by preparing a bail memorandum outlining his contacts with neighboring Massachusetts, to include residence, family, and employment. The memo also highlighted an applicable defense to the charges: the police unreasonably delayed or extended the time and nature of the traffic stop to conduct a generalized drug investigation in the absence of reasonable suspicion or probable cause to do so. Based on these efforts, Attorneys Calcagni and MacDonald successfully persuaded the prosecution and Court to release their clients on $50,000 surety bail.