Arrested for Disorderly Conduct in Pawtucket, Rhode Island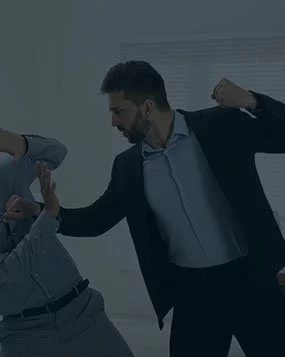 Criminal Charges:
Man charged in Pawtucket, Rhode Island, Providence County at the Rhode Island District Court (6th Division) for Disorderly Conduct in violation of RIGL § 11-45-1
Case Overview:
Pawtucket Police responded to a report of an assault.  When they arrived, they discovered an injured man lying on the sidewalk.  Witnesses told police they saw the injured man being chased by several individuals.  At one point, the man fell to ground.  One of his attackers caught up to him and repeatedly punched him in the face, while he begged him to stop.  As police approached, the attackers fled on foot.  Witnesses provided descriptions of the attackers to police.  One individual, matching the description of one of the attackers, was stopped by police in the area and returned to the site of the injured man.  The injured man identified the suspect as the attacker who struck him in the face.   Police arrested and charged this man with disorderly conduct in Rhode Island District Court.  He retained Rhode Island Criminal Defense Lawyer, John L. Calcagni III, to defend him in this matter.
Case Result:
Dismissed. Attorney Calcagni appeared with the man for arraignment and secured his release on personal recognizance bail.  Because the man was subsequently arrested and incarcerated in another state, he was unable to make any further court appearances in Rhode Island.  This enabled Attorney Calcagni to negotiate the dismissal of this case in exchange for the man's family donating a small sum of money to the Pawtucket Public Library.
If you or a loved one have been arrested and need an experienced disorderly conduct defense attorney to defend your case, contact John L. Calcagni, III today at (401) 351-5100