Arrested for Carrying a Firearm Without a License in Providence, Rhode Island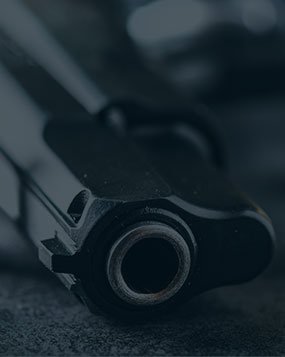 Criminal Charges:
Man charged in Rhode Island Superior Court (Providence County) Providence, Rhode Island for Carrying a Firearm Without a License.
Case Overview:
Woonsocket Police arrested a man for carrying a pistol without a license.  A patrol officer observed a vehicle parked behind a warehouse at night.  Suspicion of the timing and location of the vehicle, the officer stopped to investigate.  He approached the vehicle and observed the operator as its sole occupant.  The man was seated in the driver's seat and appeared to be eating.  When the officer shined his flashlight inside the passenger compartment of the vehicle, he observed a firearm resting on the passenger seat.  This observation prompted the man's arrest and criminal charge for Carrying a Pistol Without a License.  The man retained Rhode Island Criminal Defense Lawyer, John L. Calcagni III, to defend him in this matter before the Rhode Island Superior Court.
Case Result:
Deferred Sentence. Because the man held a valid License to Carry a firearm in Massachusetts where he resided, Attorney Calcagni raised an affirmative defense under Rhode Island law that honors out-of-state firearm license holders for those in transit passing through the Ocean State.  This fact, along with the man's lack of criminal history, military service, fatherhood, and employment, enabled Attorney Calcagni to negotiate a pretrial resolution that spared the man from both jail and a felony conviction.  The resolution called for the man's nolo contendere plea and a deferred sentence for one year.  Provided the man is not charged with a new offense during this period, the matter will be removed from his record.  
Rhode Island Superior Court (Providence County)
Licht Judicial Complex
250 Benefit Street
Providence, RI 02903
Phone: 401-222-3272