Arrested by East Providence Police for First Degree Robbery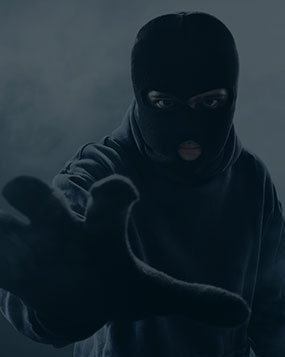 Criminal Charges:
Man and women arrested in East Providence, Rhode Island and charged in the Rhode Island Superior Court (Providence County) for:
First Degree Robbery, in violation of R.I.G.L. § 11-39-1(a)
Conspiracy, in violation of R.I.G.L. § 11-1-6
Case Overview:
East Providence Police responded to a report of an assault and robbery.  Upon arrival, they encountered the male reporting party who had sustained swelling and lacerations to his right eye during the incident.  The man told police he was assaulted by a male subject a few minutes prior to their arrival.  The man admitted he had arranged a meeting with a prostitute, with whom he had met with on prior occasions.  When he arrived that day, he went to greet the female with a hug.  At that moment, with his back turned, he was struck on the head and face with a wrench, wielded by an unknown male.  Once the man fell to ground, his attacker took his wallet, its contents, and his cellphone.  He and the female accomplice then fled on foot.  Police eventually caught up with the couple, both of whom were arrested and charged with First Degree Robbery and Conspiracy.  First Degree Robbery is a capital offense punishable by up to life in prison.  Given the seriousness of the charges, the man retained Rhode Island Criminal Defense Lawyer, John L. Calcagni III, to defend him in this matter. 
Case Result:
10 years ACI, with 18 months to Serve and the Balance of 8.5 years Suspended with Probation. Once Attorney Calcagni received and reviewed the initial discovery materials, he began to attend multiple pretrial conferences where he engaged in several negotiation conversations. After many months of pretrial negotiations, the prosecutor requested mitigation materials, which were later provided. The materials highlighted the man's lack of criminal history, large and supporting family, and most of all, drug addiction, which motivated the crime. This prompted the State to reduce its previous pretrial offer from 5 years to serve to 18 months. In exchange for the man's plea of nolo contendere to both counts, he received a sentence of 10 years at the ACI, with 18 months to serve and the balance of 102 months (8.5 years) to be suspended with probation. Attorney Calcagni reached this agreement with prosecutors and then had to successfully persuade the trial judge, who was reluctant to approve the lenient sentence.