Arrested and Charged with Possession with Intent to Deliver Fentanyl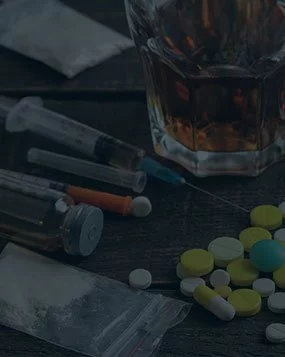 Criminal Charges:
Man charged in the Rhode Island District Court (3rd Division) Warwick, Rhode Island for Possession with Intent to Deliver Fentanyl.
Case Overview:
State Police conducted a traffic stop of a motor vehicle traveling on Interstate 95 North with temporary registration tags.  The tags caught the trooper's attention because it did not appear to have sufficient characters (letters and numbers) for a full registration.  Once stopped, the trooper made contact with both the operator and front seat passenger of the vehicle.  The operator did not have a valid driver's license and he had just ended his probation in Connecticut for a felony firearms offense.  Based on perceived nervousness exhibited by the passenger, the trooper asked him to step out from the vehicle.  The passenger complied but walked funny as though he was clutching something in between his legs.  The trooper conducted a pat down search and detected a baseball-sized, hard object in between the man's legs.  He reached in a retrieved a bag, which contained approximately 250 grams of Fentanyl.  Based on this discovery, the man was arrested and charged with Possession with Intent to Deliver Fentanyl.  He retained Rhode Island Drug Defense Lawyer, John L. Calcagni III, to defend him in this matter.
Case Result:
Bail granted. Attorney Calcagni and his team prepared a bail memo for the Court's consideration.  It outlined the man's lack of criminal history, employment history, family ties, residential history, U.S. Citizenship, and small child who the man supported.  After several conferences and over the State's objection, Attorney Calcagni and his team persuaded the Court to release the Connecticut man on $100,000 surety bail.