Arrested and Charged with Multiple Counts of First Degree Robbery and Conspiracy to Commit Robbery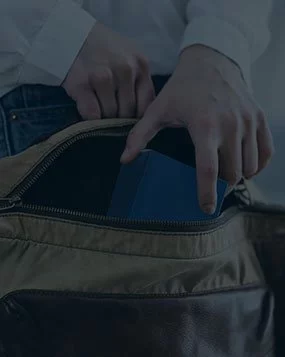 Criminal Charges:
Woman Arrested by Providence Police and charged in Rhode Island District (6th Division), Providence County, Providence, RI with multiple counts of 1st Degree Robbery and Conspiracy to Commit Robbery.
Case Overview:
Providence Police arrested a young woman for her role in a string of armed robberies in the City of Providence during the COVID-19 shutdown. During this time, only essential businesses were permitted to remain open such as gas stations, convenience stores and supermarkets. Police allege that these businesses were the focus of the robberies. Each robbery was committed by a man and a woman. The woman would enter each store pretending to be a customer. The male would then display a firearm, take the customer hostage and demand that the clerk or cashier relinquish cash from the store's register. The man would then lead the woman outside, and the two would flee together in the same car. Some of the robberies were caught on video surveillance. In total, six individual stores were robbed over the course of approximately two months. Police learned of the women when her parents identified her from a news broadcast. Once taken into custody, she was cooperative with police and confessed to her role in the robberies. After being charged in Rhode Island District Court with six counts of 1st Degree Robbery and Conspiracy to Commit Robbery, she was ordered held without bail. Her family retained Rhode Island Criminal Defense Lawyer, John L. Calcagni III, to defend her in this matter.
Case Result:
Bail granted. Attorney Calcagni worked with his client and her family to assemble a bail package for the Court's consideration. This written submission highlighted his client's lack of criminal history, family ties to Rhode Island, education credentials, work history, cooperation with police, drug history and the poor influence she fell under from her boyfriend. Based upon this information and Attorney Calcagni's persistent advocacy before three individual judges, he eventually secured his client's release on surety bail with the condition of home confinement.