Arrested and Charged with Marijuana Felony Offenses in Exeter RI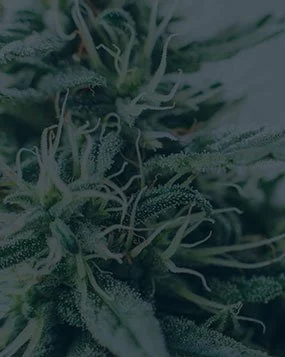 Criminal Charges:
Two men arrested in Exeter, Rhode Island and charged in the Rhode Island Superior Court (Kent County) for:
Possession with Intent to Distribute Marijuana in violation of RIGL § 21-28-4.01(a)(4)(i)
Possession of 1 Kg to 5 Kg or Marijuana in violation of RIGL § 21-28-4.01.1 (a)(5)
Possession of a Weapon in violation of RIGL § 11-47-42
Case Overview:
Rhode Island State Police on routine patrol spotted a sports utility vehicle (SUV) traveling northbound on Interstate 95 containing two occupants.  The front seat passenger was not wearing his seatbelt.   State police stopped the car for this perceived infraction.  The vehicle was lawfully registered in New York and occupied by two Chinese men, both of whom were residents of New York that had no criminal history.  Police detected an odor of marijuana during the course of the traffic stop.  This prompted the trooper to remove the driver from the vehicle and call for the assistance of a K9 officer with a drug detection dog.  The dog alerted to the cargo area of the SUV, indicating the likely presence of a controlled substance.  Police searched inside the vehicle and discovered a large bag containing 94, individually vacuum sealed packages of marijuana.  Based on this finding, police arrested the men and charged them with marijuana felony offenses and the misdemeanor offense for possessing a set of nunchuks, which were found in the passenger compartment.  The driver retained Rhode Island Criminal Defense Lawyer, John L. Calcagni III, to defend him in this matter.  Attorney Calcagni first secured his client's release on bail.  He then filed a to suppress evidence of the marijuana and weapon, claiming that the men's car was searched in violation of their rights under the state and federal constitutions.  The motion argued that the odor of marijuana did not authorize a search for drugs during a routine traffic stop.  Following an evidentiary hearing and multiple briefs written in support of Attorney Calcagni's motion, the Court agreed.  As such, the Court ordered both the drugs and nunchucks to be suppressed as evidence at trial.
Case Result:
Motion granted, thereby suppressing 94 pounds of marijuana and a set of nunchuks.
If you have been arrested and charged with drug possession charges and need an experienced Marijuana Possession Attorney contact John L. Calcagni, III today for a free consultation at (401) 351-5100