Arrested and Charged for Domestic Assault and Battery in Burrillville Rhode Island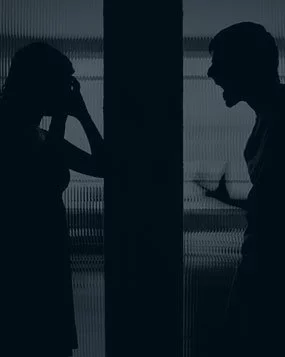 Criminal Charges:
Man Arrested by Burrillville Police and Charged in Rhode Island District Court (6th Division) located in Providence County, Providence, RI for Domestic Assault and Battery and Domestic Disorderly Conduct
Case Overview:
A man and his girlfriend had an altercation while quarantined together during the COVID-19 pandemic. The girlfriend, a healthcare worker in a local hospital, finished work and went to visit her boyfriend at his home. She discovered him there drinking with another woman. The boyfriend made physical advances toward the other female in the girlfriend's presence. The girlfriend called him out on his conduct and the boyfriend reacted violently. She told the other woman to leave, which escalated the situation. The boyfriend grabbed her, threw her to the ground, pulled her hair, and punched her repeatedly. The other woman intervened, enabling the girlfriend to escape and return home where she lives with her parents. She told her parents what occurred and contacted Burrillville Police. Police arrived on scene, recorded the girlfriend's statement and photographed visible marks and injuries on her body. This resulted in the boyfriend being arrested and charged with Domestic Assault and Battery and Domestic Disorderly Conduct. The man retained Rhode Island Domestic Assault Lawyer, John L. Calcagni III, to defend him in this matter. Attorney Calcagni already represented the man in Massachusetts on other criminal charges for which he was out on bail. This new arrest in Rhode Island put the man at risk for violating his bail in Massachusetts, which could result in his incarceration for 90 days.
Case Result:
Dismissed. Attorney Calcagni quickly went to work by proactively contacting prosecutors, obtaining the discovery, and interviewing the girlfriend. She supported dismissal of the charges if her boyfriend went to counseling. Attorney Calcagni then struck a deal with prosecutors, which provided that if his client completed anger management counseling on his own, the case would be dismissed before word reached Massachusetts of the new arrest. The boyfriend followed through on the counseling and the case was successfully dismissed. It has since been sealed from the man's record.