Arrest Warrant Vacated and Case Dismissed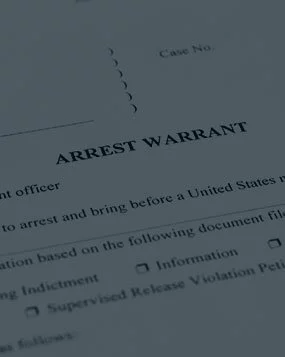 A Dominican male living in New York City learned of a warrant for his arrest from immigration authorities while applying for U.S. residency. The warrant issued from Rhode Island District Court for the misdemeanor offense of Disorderly Conduct. The man had been arrested and charged in Rhode Island several years earlier. He failed to appear for court as directed, which resulted in the arrest warrant. Immigration informed the man that his residency application could not be approved with a pending warrant and open criminal case with pending charges.
In fear for his inability to become a lawful U.S. resident, he asked his immigration lawyer in New York to assist him with finding a great lawyer in Rhode Island to solve this problem. The Dominican man ultimately retained Rhode Criminal Defense Attorney John L. Calcagni III to represent him. Attorney Calcagni began his efforts by researching the man's case file, warrant and charges.
Attorney Calcagni then contacted the prosecutor's office to explain his client's situation and to negotiate both the man's voluntary surrender in court to remove the warrant, and then an ultimate resolution of the underlying criminal charge. Attorney Calcagni was most successful in this instance. Following negotiations, Attorney Calcagni surrendered his client without incident at which time the warrant was removed or vacated and the underlying criminal charge of Disorderly Conduct was dismissed. Because of this disposition, the Dominican male is now eligible to obtain his U.S. residency.