Army Qualitative Management Program Notification of Denial of Continued Active Duty Service: Retained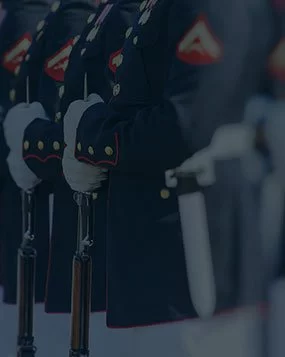 A female Noncommissioned Officer received notice for potential denial of continued active duty service under the Qualitative Management Program (QMP).   The basis of the QMP notice was that she failed to attend and complete the Advanced Leader Course within the prescribed time period of 36 months after receiving her promotion to Staff Sergeant.  With sixteen years of active duty military service, this female NCO was not ready to give up on her Army career.  
She retained Civilian Military Defense Counsel, Attorney John L. Calcagni III, to represent her in connection with this matter.   Attorney Calcagni helped the NCO prepare her written submission to the QMP Board seeking retention in the Army for continued active duty service.   The memorandum focused on explaining to the Board the NCO's personal hardships and compassionate circumstances that prevented her from attending and completing ALC, as required.  Though she was selected for and slotted to attend ALC a number of times during this period, she asked for and received several excusals from attending due to compassionate circumstances.   
The NCO's mother, a military dependent, was diagnosed with terminal cancer.   After this diagnosis, the NCO spent years trying to save her mother's life.  This included attending various medical appointments and aiding her with recovery following a number of surgeries.   Overwhelmed with her mother's care, while still trying to manage her career and hold her family together, the NCO's husband left her with their two boys ages nine and four.  
The boys suffered from ADHD, anxiety and separation disorder, especially after their father's departure.  This caused them to struggle in school and require counseling.  The NCO and her husband eventually divorced, and her mother passed away after losing her battle with cancer.   The culmination of these tragedies had an understandably adverse effect on the NCO's Army career, to include her inability to leave home to attend ALC. 
Attorney Calcagni marshalled this information into a memorandum to the QMP Board Members' on his client's behalf, along with extensive supporting documentation.   As a result, the Board voted for the NCO's retention in the U.S. Army and continued active duty service.