Animal Cruelty, Abuse and Maltreatment: Dismissed at Trial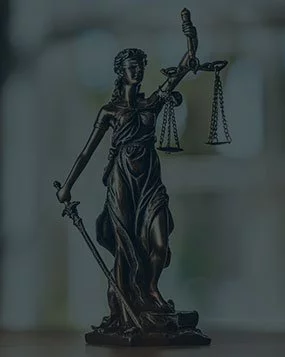 North Providence dog owner was charged with Animal Cruelty, Abuse, and Maltreatment against his German Shepard. He acquired the dog as a puppy and raised it in his own image. Over the years, the man's neighbors and disgruntled ex-wife made numerous complaints to local police about his treatment of the dog. The main thrust of the complaints stemmed from the man regularly leaving the dog outside in the backyard for hours at a time. The man lived in Rhode Island but worked in Massachusetts.
His practice was to leave the dog outdoors in the backyard from early morning when he left until evening or late night when he returned home. Most recently, a neighbor complained to police that the dog was left outdoors all day in high winds and extremely cold temperatures. Ambient temps were in the 20s with wind chill factor in the single digits. Based on this complaint, police arrived at the man's home and observed the dog in a fenced-in backyard sitting on the snow-covered lawn near the house.
Police illegally entered the man's yard without a warrant and inspected the doghouse out back, as well as both an empty food bowl and a frozen water bowl on the back deck. These observations caused the police concern for the dog's health and welfare. Police tried unsuccessfully to contact the dog's owner by phone, as he was not home. After the passage of time, police seized the dog from the yard, transported it to an animal shelter and later filed criminal charges against its owner.
The man retained Rhode Island Criminal Lawyer John L. Calcagni III to defend him in this matter. Attorney Calcagni commenced his efforts by investigating the care and treatment of the dog. This included subpoenaing veterinarian records related to the dog's medical care, weight and overall health. Attorney Calcagni also inspected and dismantled the dog house to demonstrate it was insulated. Attorney Calcagni further developed evidence of the dog's diet, consumption of water, and normal weight range. Despite Attorney Calcagni's best efforts, the prosecution would not dismiss the case. It ultimately proceeded to trial.
The prosecution called several witnesses, to include a police officer and an animal control officer. Attorney Calcagni questioned and cross-examined these witnesses in a manner to demonstrate that the dog was physically healthy, regularly fed, provided water and had adequate shelter. The questioning also demonstrated the animal's acclimation to cold weather and that its breed (German Shepard) was well suited for such weather conditions. Midway through the trial, Attorney Calcagni renewed a previously filed motion to suppress that attacked the lawfulness of the police entering the man's property without a warrant, first to inspect his yard, and second, to seize his dog. After oral argument by Attorney Calcagni, the Court granted this motion and subsequently dismissed the case.